The auto locate to zero "LOC" switch that is part of the tape counter assembly started acting up intermittently on my Studer A80VU MKII.
I started a search for the Studer part number but came up empty in my initial try except one or two out of the country.
I then pulled the part numbers off the broken OEM switch (SAIA Miltac XCC3) and searched for it. There was one seller with approximately 120+ general purpose versions of
used
SAIA XCC3 switches in a bundle. I did not want a
used
switch for a replacement if I could avoid it.
So, I started looking at the OEM switch makeup and SPDT electrical and mechanical function.
If you look at the OEM switch (in picture above), you will notice a notch at the end corner near the button. Well this is for a lever that Studer didn't use on the A80VU MKII. They use a much more robust beveled shaft on a plunger to press the switch. (There is a video at the end of the message that shows the plunger in action with the replacement switch.)
I found something that physically looked like and matched the electrical function of the OEM switch but black in color.
The Switch I found is a KW12-3 micro switch. It has the lever on it. I removed the lever. (See pictures below this).
I opened the A80VU MKII again when the replacement switch arrived and removed the OEM switch from its location but left the leads soldered. I wanted to test the new switch before unsoldering the OEM one.
The install went perfectly (mechanically and electrically) and the new switch fit like a glove in the same location where the LOC button plunger operates.
I then unsoldered the wires from the OEM switch and soldered them to the new switch.
It works perfectly every time now.
Direct Link:
Studer A80VU MKII after "LOC" switch repair. - YouTube
Embedded Link: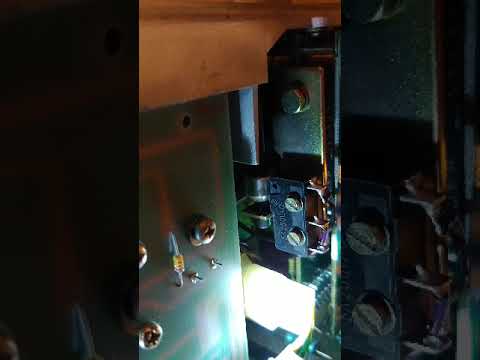 Dre