It seems, surprising to me, that some of the subject of this 4th episode of "My Lunch With Andre" seems to have "encouraged" a rise out of some responders on the YouTube channel. You can almost guess which topic section listed below did the deed. Didn't see that coming but this is a very interesting hobby!
Anyway, if you have some time to spare, take a look/listen to our lunch chat and I hope you enjoy it.
In this 4th episode of My Lunch w/ Andre, Fremer and Andre recap AXPONA 2023, the changes and overarching themes of the industry, up-and-coming musicians, and more.
00:00
-
08:57
Diversity, Demographics, & Newcomers
08:57
-
15:50
Gripes and Grievances of AXPONA 2023
15:50
-
22:08
Our Music and Reference Records
22:08
-
30:36
Michael's NEW Record
30:36
-
39:51
What's NEW at AXPONA 2023?
39:51
-
45:45
Remasters and Streaming
45:45
Final Thoughts on AXPONA 2023
Direct Link:
AXPONA 2023 Recap & More... | My Luncheon w/ Andre Episode 4 - YouTube
​
Embedded link: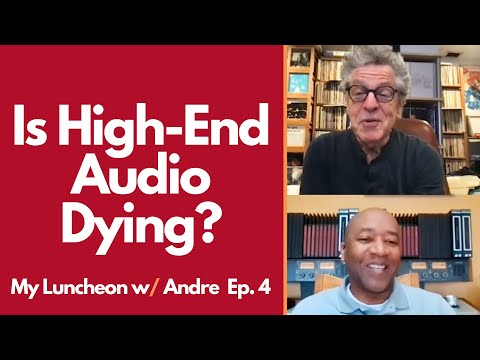 You are welcome to respond comment here on Audionirvana, if you'd like.
If it's the "hot" topic you'd like to respond to here on AN, my only request is that the responder listen to the conversation of that section before posting so we all have proper context.
Dre​