Lord help me - I'm creating a thread on record cleaning...
I've been thinking about having a dedicated RCM for pure water rinse to go with my Audio Desk.
That almost seems decadent.
A couple days ago I re-read the recent KLaudio and some other of the Ultrasonic Record Cleaner threads. I ran across this from Rob:
RD Ultrasonic Ultra Cleaning Kit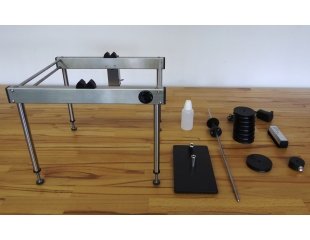 It's basically the rotisserie part of an USC (ultra sonic cleaner) that supports cleaning
10 records at a time
.
As usual, Kuma has a great manual for it which you can d/l as a PDF from that page on their site.
All you need to add is the actual Ultrasonic Cleaner with a ~2.5 gallon capacity. Kuzma has specs along with a list of suggested cleaners on their site. These boxes provide the cavitation function at various frequency, a water heater, and a timer. You can spend ~$270-$2700 on one - probably more if it is within 20 feet of the word 'audiophile.'
To give you an idea, something like this:
Air dry - no blower.
I"m vaguely aware there are other offerings and kits of varying completeness out there, but I have not looked at them. Recommendations?
So ... what to you think? It could be the complete system, not just a rinser. Yeah it looks industrial, so I figure haul it out when you feel like cleaning 10 or more records, then hide it. Anyone done something like this, or particularly used the Kuzma RD kit. And if so, what ultrasonic cleaner are you using. The KL/ADS machines are what ~$4-$5k?
With a cheap chinese cleaner box I'm guessing somewhere around $1600-$1700 USD for the whole thing.