I had a chance to visit bel canto Design and meet with John Stronczer and Mike McCormick. We spent several hours listening to music on the upcoming integrated amp based on the amazing bel canto Black on a pair of speakers of John's design. After a great day I left with a pair of Ref600 Mono's and a DAC 2,7 for an upcoming HiFi+ review. They pair up incredibly well with the Magnepan .7's for a fabulous under $10k system. Good times with great people!
L-R John Stronczer, Eric Neff and Mike McCormick at bel canto HQ in Minneapolis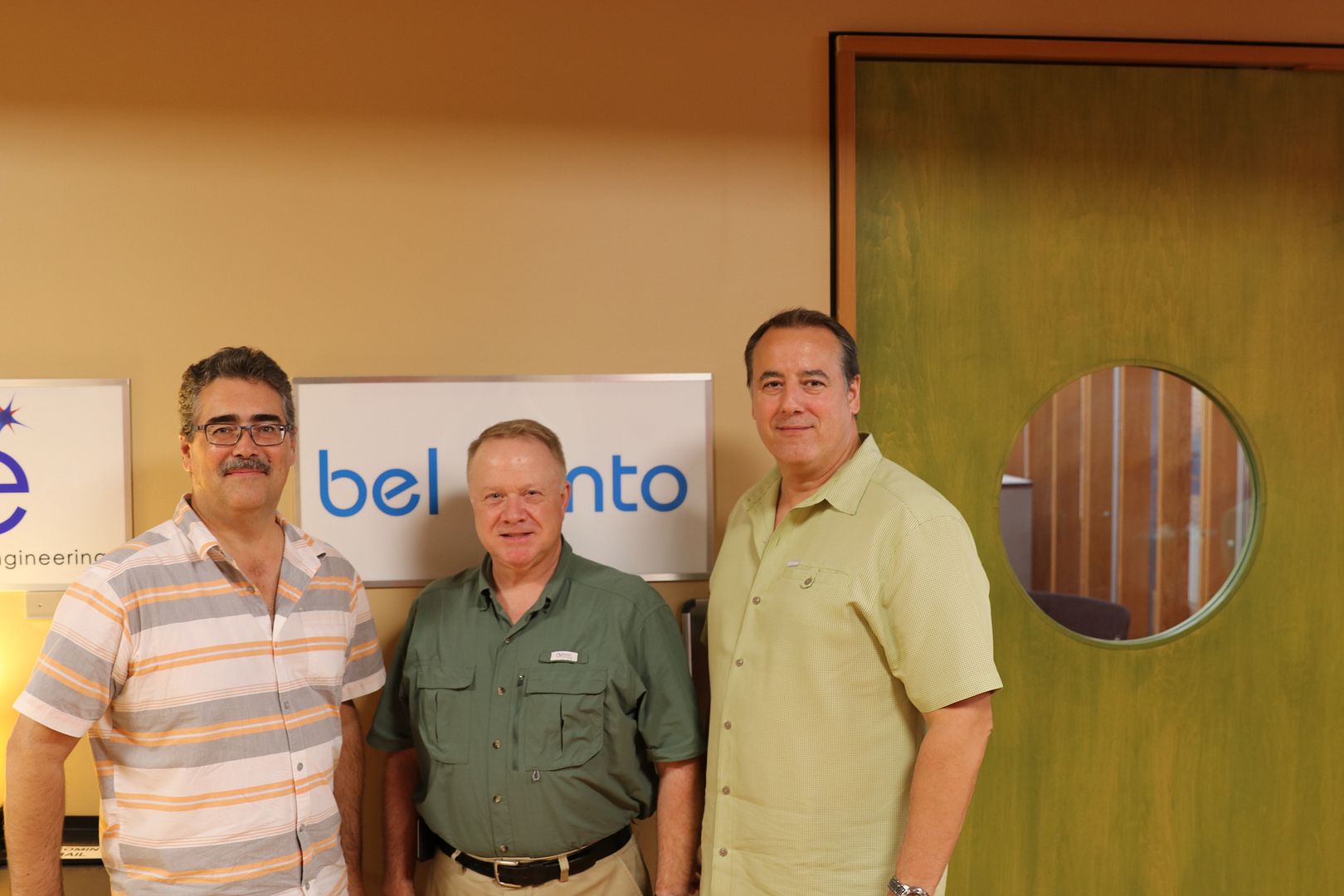 bel canto gear ready to unpack.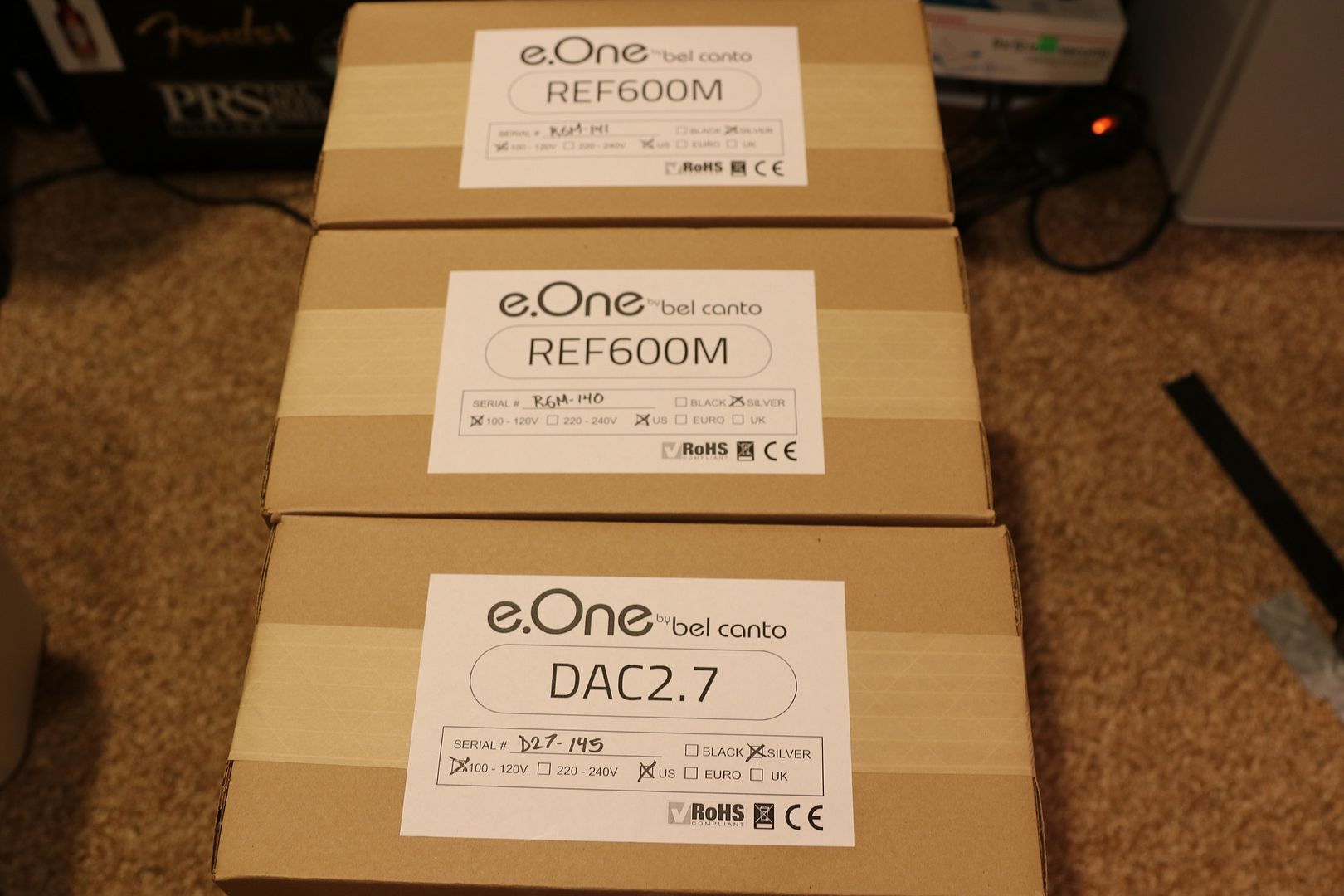 bel canto Ref600m's with the DAC 2.7 feeding the Magnepan .7's
​​​​​​