There were a lot of tough choices to be made last year and these were the products that really stood out for me for my PFO 2015 Products of the Year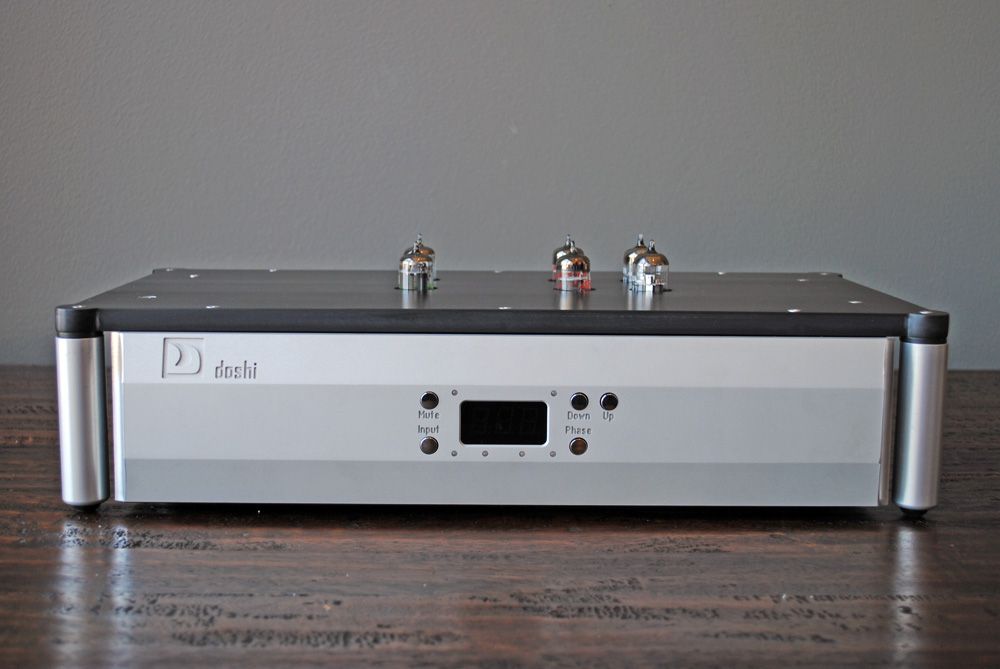 Doshi V3.0 Phonostage $15,000
Designer Nick Doshi's recently released two-piece Doshi Audio V3.0 phono stage represents in his words, "an evolution in thinking," and a complete reworking from top-to-bottom and inside-to-outside of his earlier and highly acclaimed design. The latest V3.0 version of the Doshi Audio phono stage employs a totally different and completely new circuit design (including a different tube selection) in addition to a separate, 20lb. bipolar power supply, a significant reduction in the moving coil section's noise floor (to over 100 dB) and the output impedance of the unit, better RIAA tracking under dynamic conditions, etc. However, it's also the little things that stand out about this unit such as the dual, remote controlled, adjustable cartridge loading (and switchable between the two preset values) and absolute phase selection.

These design changes and their sonic effects are far from subtle and elevate an already outstanding phono section to new sonic heights.
The newest Doshi V3.0 phono section possesses unprecedented quietness, resolution, dynamics and low frequency extension. Doshi's latest new stock tube selection (2 x Tungsol 12AT7, 2 x Svetlana 12AX7, 2 x JJ ECC832/12DW7) adds another half star to the phonostage's performance and changes the phono section's character from an ever-so-slight yangish to yingish presentation. The newest tube selection also markedly improves the solidity of the center image, the sense of the recording space and most of all the ability to unravel densely orchestrated rock music such as Human League's 45 rpm extended dance remix of "Don't You Want Me." Add in Transparent Audio's brand new differentially balanced, Gen. 5 phono cables that Doshi co-designed with Josh Clark of Transparent Audio for an even further decrease in both the unit's noise floor and increase in dynamic contrasts.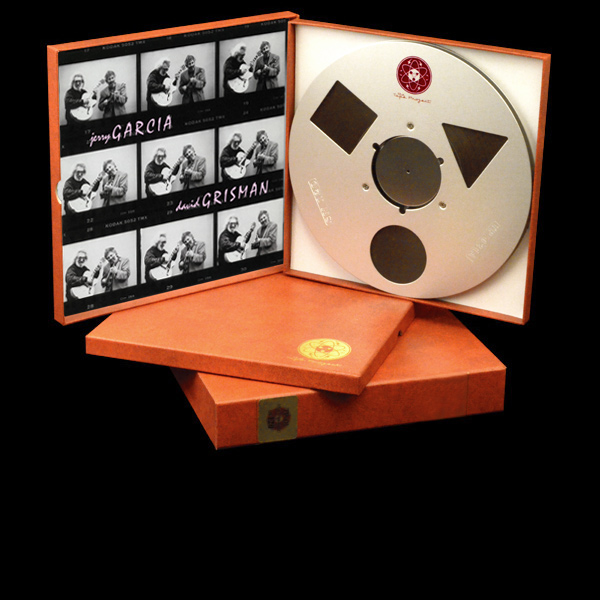 The Tape Project Garcia-Grisman, TTP#027 $450
Garcia-Grisman is along with Bill Evans' Sunday at the Village Vanguard, Arnold Overtures, and Bruch'sScottish Fantasies, one of the absolute best 15 ips reel-to-reel tape releases to date and a must-have for any self-respecting tapehead. Despite being an all analog recording done in 1991 at Grisman's then new Dawg Studios, the simply named Garcia-Grisman was only available on CD until MOFI chose to release it last year on vinyl. (Those without access to a tape machine should search out the MOFI LP release from a year ago.) And since Garcia-Grisman was intended for digital release, each reel is jam packed with 30 minutes of music featuring the long time quartet of Garcia, Grisman and band mates Joe Craven and Jim Kerwin.
This all-acoustic recording would be worth the price of admission if the only track on this tape was the 16-minute jam session entitled "Arabia." However, there's more, oh so much more to this recording. Garcia-Grisman is a very distinctive mix of eclectic musical styles and tastes including among the nine songs on this two reel set BB King's soul song "The Thrill is Gone," a unique arrangement of the Grateful Dead anthem "Friend of the Devil" and an original composition by Grisman entitled "Dawg's Waltz" (Garcia gave Grisman the nickname Dawg). Moreover, the sound here is spectacularly natural and wait until you heard the tone and vibrancy of Grisman's mandolin!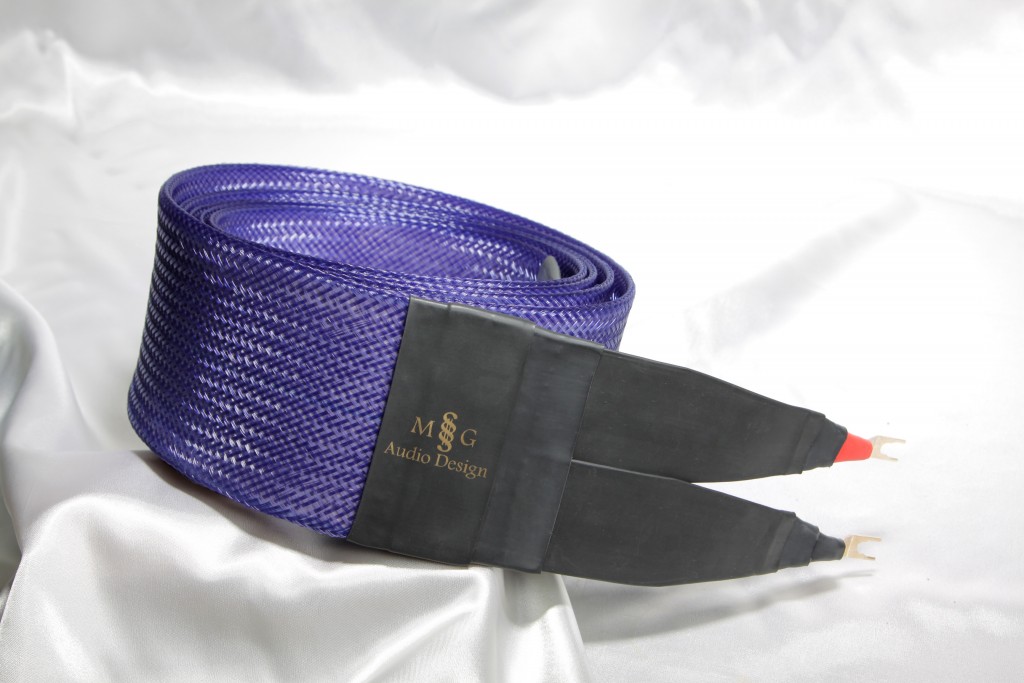 MG Audio Design Reference Series Planus IV (Copper) speaker cables $200/ft. 6 ft length $2400
The MG Audio speaker cables are proof positive that audiophiles need not break the bank to get great sounding speaker cables. These extremely thin and 4-inch wide ribbon foil speaker cables from the duo of Lee Matuszczak and Greg Graff are extremely musical and well balanced performers with no one area acting to the detriment of the other. Transparency, soundstaging, immediacy and just all around naturalness are the hallmarks of this speaker cable. These cables were with the best analog source material fully capable of totally immersing the listener in the music. Where the MG Audio speaker cables really stood out, however, in my reference system lay in their ability to decipher and unravel the subtle low frequency rhythmic changes of double basses and cellos. Just as spectacularly rendered was the rendering of an instrument radiating in space as well as the very spooky feeling when a bow was drawn across the strings. Though shipped "broken-in," the MG Audio requires at least another 100 hours or so of playing to settle in. Oh and one word of warning. These flat foil cables are a little more fragile than their compatriots and don't appreciate being stepped on.


It will be very interesting to see what 2016 brings but it promises possibly to be one of the best years yet!