Part 1 - Intro and the Systems
Spending a full day in the middle of a packed crowd is not an activity I am looking for hence my persistent resistance to attend big shows. This year was different. A close friend and member on this board was exhibiting for the first time at Munich. I also got contacted by some of the people who have been supplying me with master tapes and who had enquired whether I was planning to come over to Munich. I also arranged to meet an audiophile from the South of France over lunch.
So I booked a return flight for just one day. Munich is just about one hour flight from Brussels and has one of the best airports in Europe. My trip did not start as planned. My early morning flight got cancelled the night before and I was booked on the next flight. I therefore arrived at the show around 11AM instead.
I had a list of booths and rooms I did not want to miss. For the rest, I just followed my instinct. I did not visit all rooms and where there was a huge crowd, I just passed.
Achieving excellent sound at the Munich Show is certainly a daunting exercise and some top brands don't even dare trying and are just sticking to static display. Soundwise, here are some of the rooms that caught my attention (in no particular order):
The new Wilson Audio's Alexx were showcased in two rooms. They were driven by big Moons and Nagra HD power amps respectively.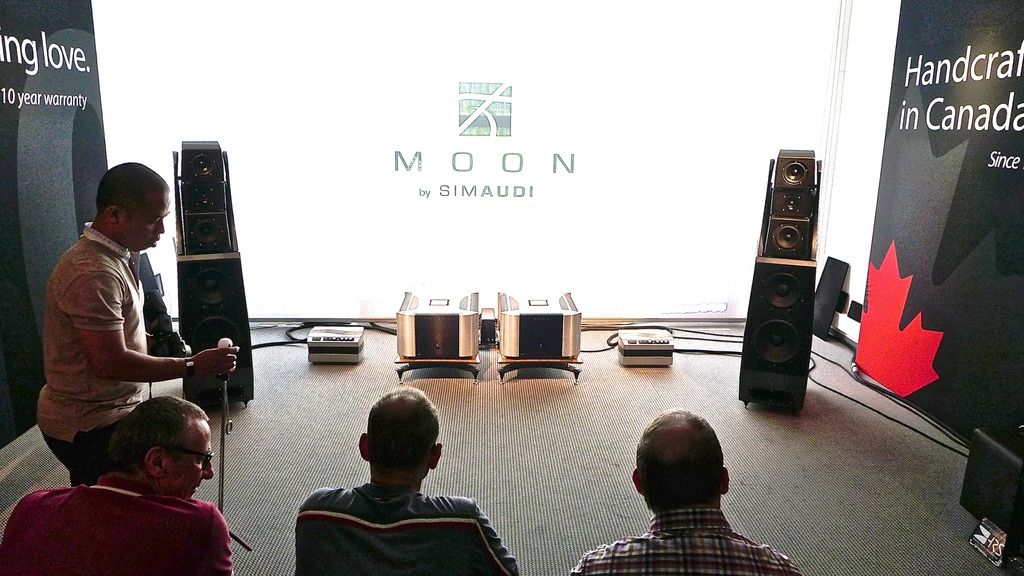 Vandersteen speakers with a full Brinkmann system.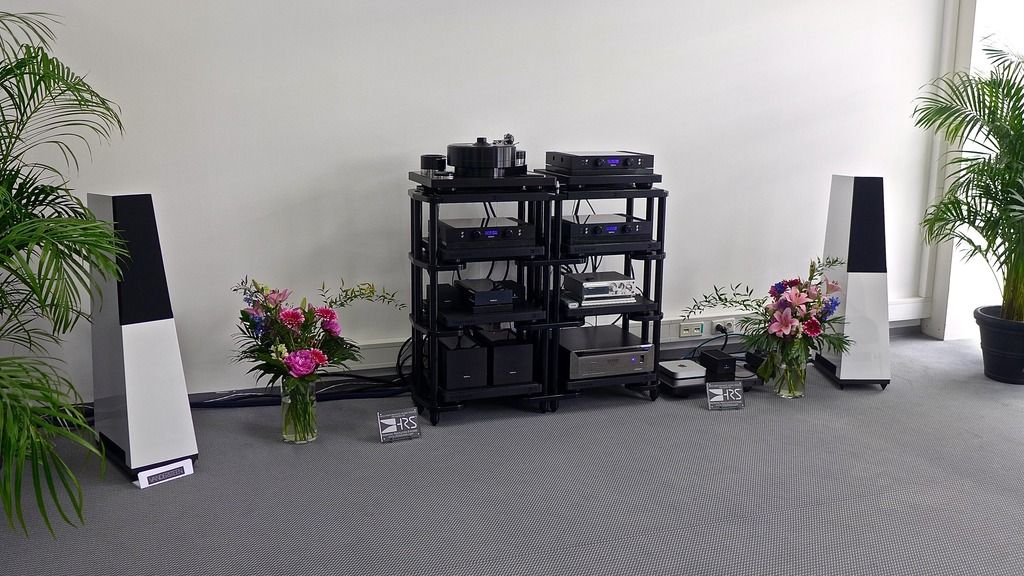 Marteen speakers driven by Nagra. I already heard the same loudspeakers driven by top of the range Jeff Rowlands.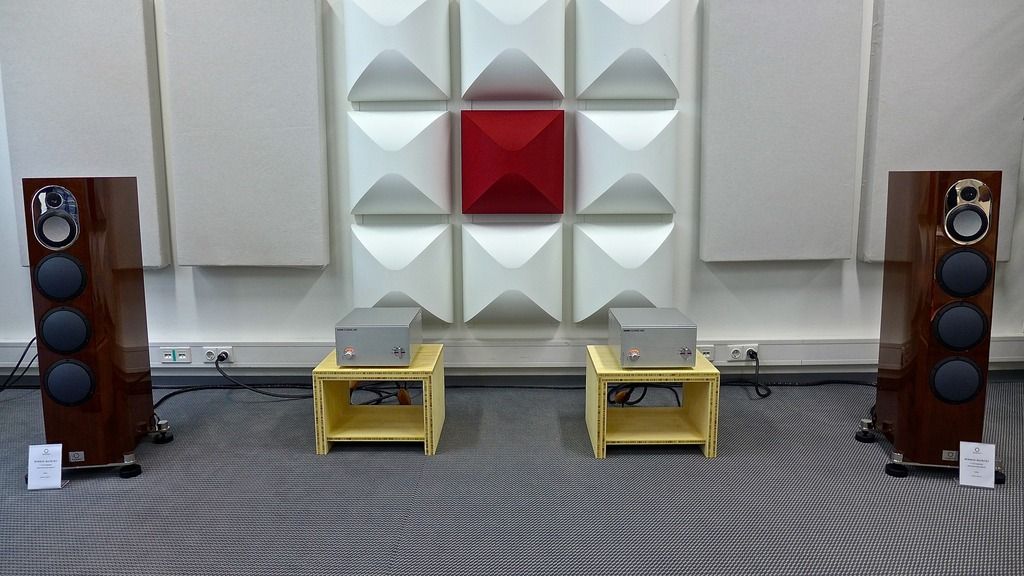 The CH Precision/TechDas/Vivid Audio but why on earth does Mr Hideaki Nishikawa need to start a demo with the soundtrack of the Bodyguard with snap crackle and the pop as backing vocals?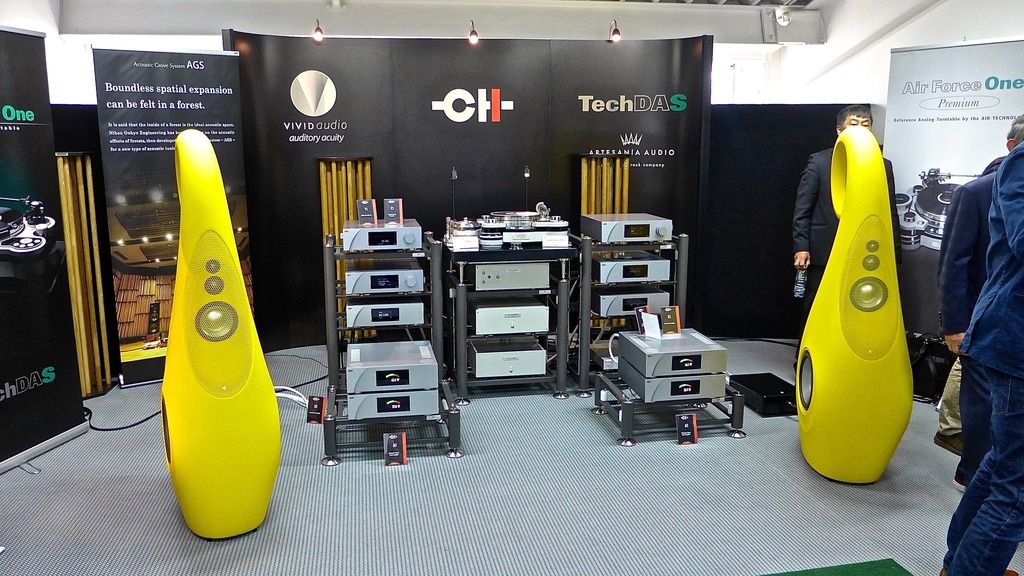 The soundstage produced by the Aries Cerat Symphonia was impressive though the room was rather small. Unfortunately, the Vyger turntable had an issue with its air pump and I could not listen to records.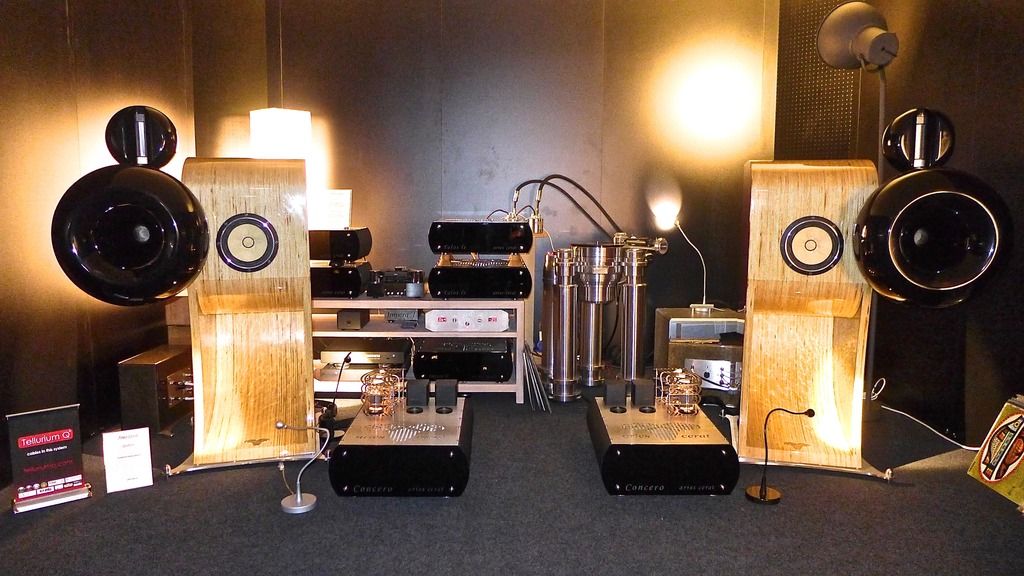 I aslo liked the full TAD system with Reference One speakers (no picture).
I much preferred the small Tidal loudspeakers driven by MSB to the big guns Assoluta (no picture). For the latter ones, I confess that they were playing one the classical composers whom I tend to compare to Maria Carey (Tchaikovsky).
Two products I would have loved to bring back for an home audition: the CH Precision P1 (no picture) and the D'Agostino phono stages. Though the latter was on static display, Dan was kind enough to explain me in details the features of this beautifully built phono stage.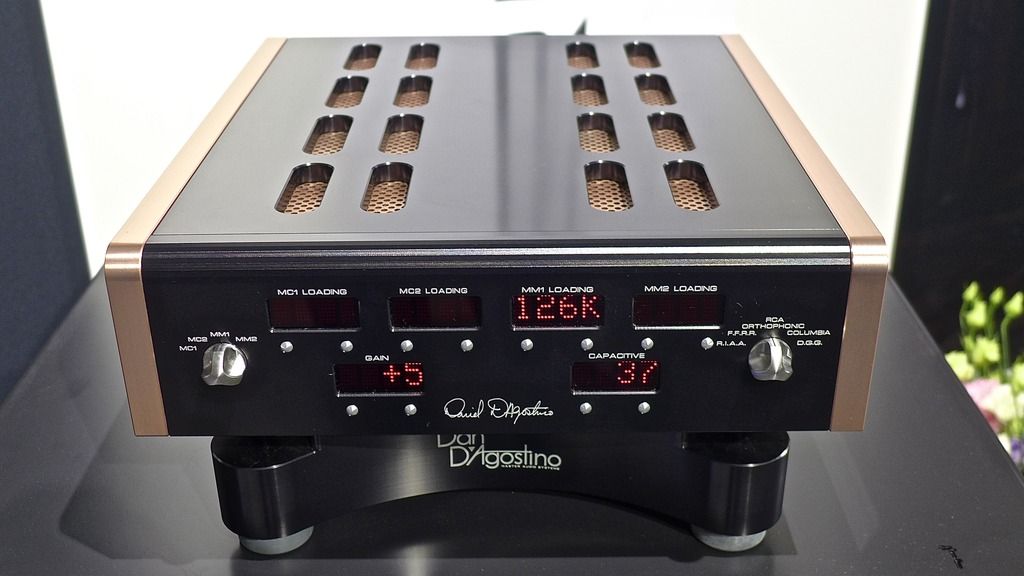 There were some other interesting phono stages too.
And the matching turntable
I am not sure that Blue would marry Red but it is worth trying.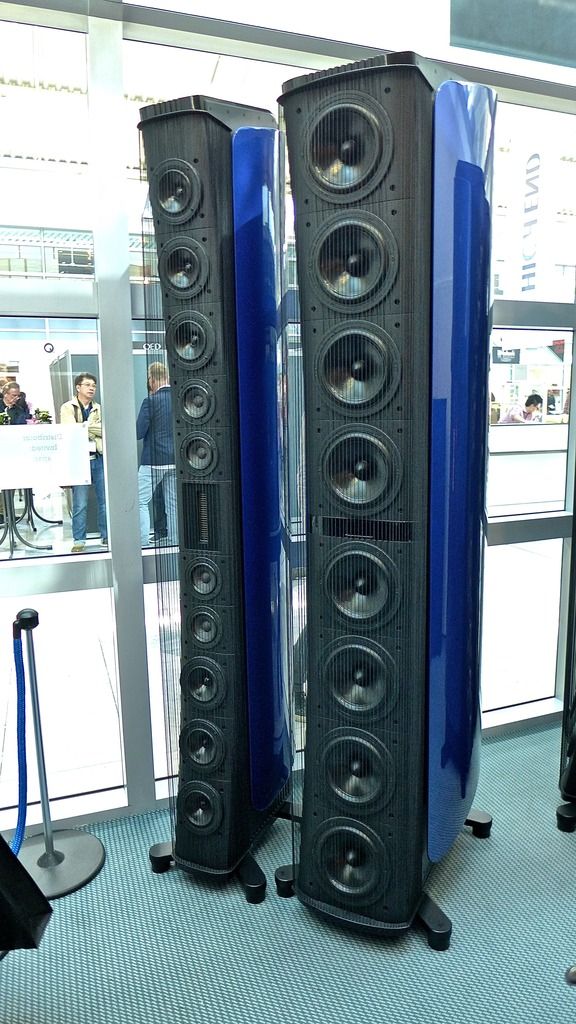 I also met the guy who influenced my decision to acquire a Brinkmann Balance and a Transfiguration Proteus.