Japan is a country rich with culture, traditions and beauty and naturally high end in Japan followed their hear, even if it's based on Western technology. Many of us are familiar or at least heard of some of their best creators and respect as some of the best in the world. The high end community there is similarly Japanese in their values. I believe the people we meet and few dear friends we make because of our passion is what makes high end so very special. On my very recent trip to Japan I met two very passionate audiophiles, Moriyama San & Machida San! I want to thank them for their generosity and friendship and share a little of my experience with friends here.
Machida San, is a custom audio designer with years of experience and several patents under the belt. His system is made up of his own electronics and a speaker designed with WE components & horns which Moriyama San also adopted for his home system..
Machida designed speakers made with WE & EV components.
Grease bearing Gararrd 301 with Machida's special plinth and platter made from solid Japanese oak.
Machida designed phono with various custom RIAA curves and of course what's a system without music, a couple of Machida's 78's that we listened too.
A short video of this special system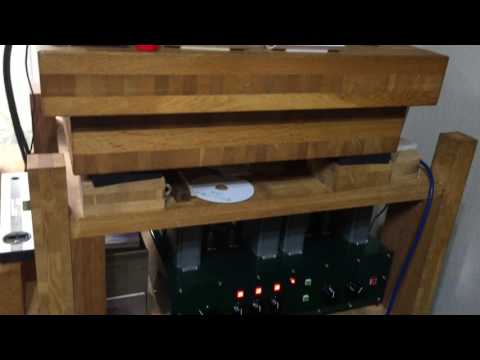 david